"The Unheard Voice of Law from an Often Heard Text: A New Rendition of Bartolomé de las Casas' Brevísima Relación de la Destruición de las Indias." by Fr. David Orique, University of Oregon. Friday, 19 September 2008 at 3:30 pm in the Albertson Room (Doré Theater) http://www.csub.edu/history/news.htx
---

"What seemed to be or not to be a 1528 letter of Bartolomé de las Casas to Charles V,"

at the John W. Kluge Center at the Library of Congress presents a lecture on October 18, 2007: by Fr. David Orique, O.P., Kislak Fellow, at 12:00 in LJ-119. Thomas Jefferson Building http://www.loc.gov/loc/kluge/news/news-orique.html
---

Higher Education: The Catholic University of America Department of Modern Languages & Literatures presents "The Unheard Voice of Law from the Often Heard Text: A New Rendition of Bartolomé de las Casas' Brevísima Relación de la Destruición de las Indias." By Fr. David Orique, O.P., University of Oregon, Wednesday, September 26, 2007, 3:10 PM 202 McMahon Hall http://modernlanguages.cua.edu/News/event07.pdf


---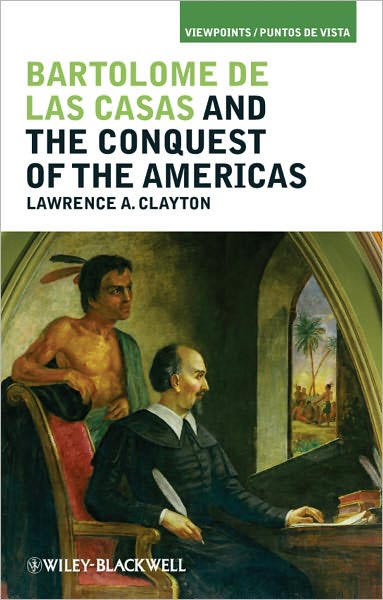 Bartolomé de las Casas and the Conquest of the Americas, a contribution to the series Points of View/Puntos de Vista, released Jan., 2011. The book uses the life of Las Casas as the vehicle for exploring and explaining the age of the Encounter.
---
The appearance of the icon of Las Casas here is by permission of St. Gregory
of Nyssa Church, Potrero Hill, San Francisco, where the icon is part of a
series Mark Dukes created.
Webmaster: Lawrence A. Clayton
Comments to: lclayton@simplecom.net
This page last updated on Thursday, June 20, 2013.