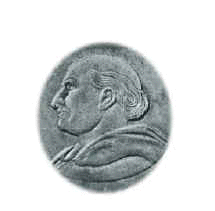 HOME PAGE LAS CASAS' WRITINGS THE MAN, THE ISSUES
Timeline for the Life of Las Casas
1484 Born Sevilla Spain.
1490 Sees Catholic Monarchs first time, Sevilla.
1493 Witnesses Columbus' return from Indies, Sevilla.
1498 Begins studies in Sevilla.
1502 Leaves for first trip to Española.
1506 Ordained deacon in Sevilla.
1507 Travels to Rome with Diego and Bartholomew Columbus, son and brother of Columbus, to meet with Pope Julius II; where he is ordained a priest.
1510 Arrival of first Dominicans to Española.
1511 Hears Fr. Antonio de Montesinos, O.P.'s famous homily condemning the encomienda system on December 21st , Fourth Sunday of Advent.
1514 Experiences a conversion on 15th of August, Asuncion; he is 30 years old.
1515 Returns to Spain with Antonio de Montesinos to meet King Fernando and advocate for indigenous rights.
1518-1519 Begins a peaceful colonization experiment in Venezuela which fails.
1522 Enters the Dominicans, age 36. He then begins writing his Historia General de las Indias, one of most valuable sources of early discovery and colonization of the New World. From this important text he would later write his Apologética Historia, a landmark work in anthropology
1530 Writes De Unico Vocationis Modo Omnium Infidelium ad Veram Religionem. A landmark work on peaceful evangelization
1537 Celebrates Pope Paul III's promulgation of Sublimis Deus, (Proclaimed the Indians truly human and capable of receiving the gospel. This papal bull became a powerful weapon in the hands of the pro-Indian forces. Along with Bishop Zumárraga and Bishop Julián Garcés of Tlaxcala, Las Casas drew up petitions on behalf of the Indians to be forwarded to Pope Paul III to shape this document.)
1537 Tests successfully his evangelization ideas from De Unico Vocationis Modo Omnium Infidelium ad Veram Religionem in Tuzultlán (Guatemala).
1542 Celebrates the promulgation of Charles V New Laws—based on Las Casas ideas.
1544 Consecrated Bishop of Chiapa 30th of March.
1546 Publishes his Confessario; a controversial tract to guide priests of his diocese while hearing the confessions of encomenderos.
1550-1551 Debates Sepúlveda in Valladolid using his Argumentum Apologiae.
1552 Publishes the Brevíssma Relación de la Destruición de las Indias.
1566 Dies in Madrid.
This timeline was constructed by David Orique, O.P., in consultation with Helen Rand Parish. Questions should be directed to him at: orique@linus.uac.pt